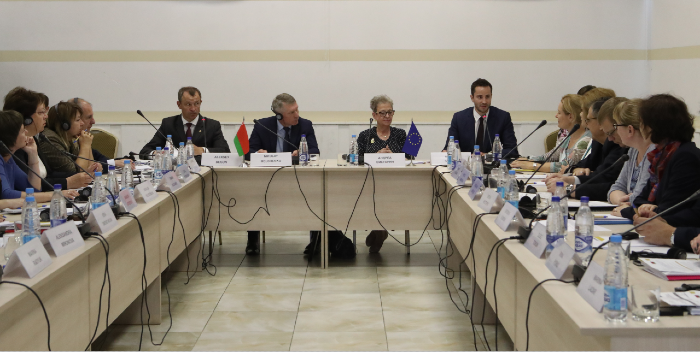 Composed of 16 countries with very diverse characteristics, the Neighbourhood shares a close relationship with the EU, as expressed through the EU Neighbourhood Policy. MIEUX+ projects in this region have focused mainly on public relations, data management, irregular migration, and trafficking and labour migration policies.
PROJECTS 2009 - 2020
⇒In Belarus, MIEUX+ supported the Government in analysing the experience of EU MS to determine the relevance and the feasibility of joining international conventions on migrant workers.
⇒In Jordan, local shelters were supported by creating guiding principles and common standards for operations and services of staff working with Victims of Trafficking.
CURRENT PROJECTS
Current projects focus on supporting the Secretariat of the Organization for Democracy and Economic Development to enhance consular assistance protocols for nationals of Azerbaijan, Georgia, Moldova, and Ukraine and building a monitoring and evaluation mechanism for Moldova's Integrated Border Management Strategy.
New projects are in the pipeline.
---
> See our interactive map for projects in the EU Neighbourhood

---