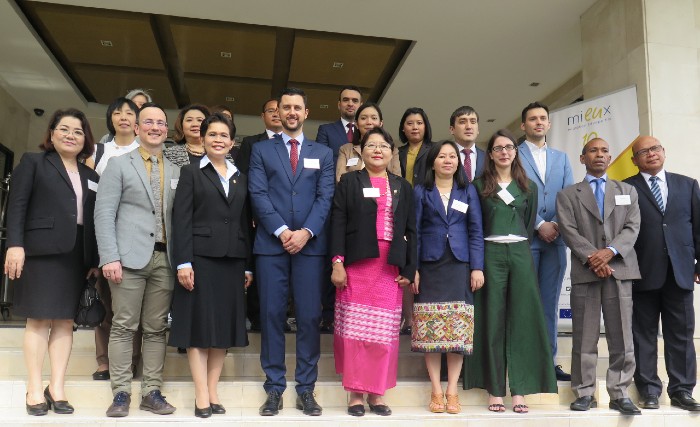 Management of labour migration flows, protection of nationals abroad and prevention of Trafficking in Human Beings have been among the key topics of requests for projects in the region since 2009. 
PROJECTS 2009 - 2020
⇒In Bhutan, Cambodia, and Malaysia MIEUX+ worked with authorities to increase cross-border, regional and international cooperation for effective border management.
⇒In Myanmar and Thailand, MIEUX+ worked with government institutions to develop operational tools such as brochures and handbooks on labour migration and trafficking.
⇒In Tajikistan, MIEUX+supported  the Government in developing a roadmap on the management of external labour migration and trained government officials on detection and identification of trafficking in human beings and migrant smuggling.
⇒In Timor-Leste, MIEUX+ projects have contributed to strengthening the capacities of government actors to initiate trafficking investigations.
Aside from labour migration and trafficking, MIEUX+ has supported sub-regional coordination and knowledge exchange on migration and development with the Governments of Indonesia, the Philippines and Vietnam.
CURRENT PROJECTS
New projects are in the pipeline.
---
> See our interactive map for current and past projects in Asia

---