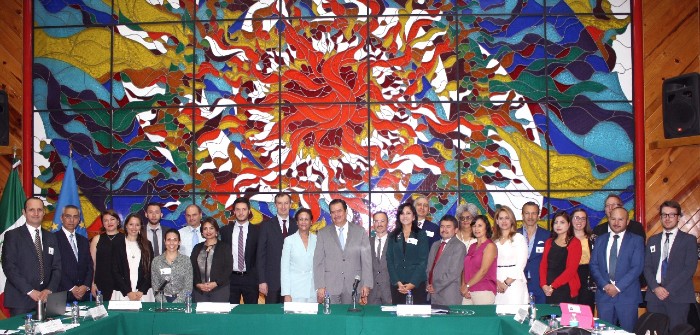 MIEUX+ has been working in the region since 2009. Topics of projects have focused on international protection and asylum, protection of vulnerable groups, smuggling of migrants and trafficking in human beings, as well as inclusion.
PROJECTS 2009 - 2020
⇒In Peru, MIEUX+ supported the authorities with improving research on Country of Origin Information to ensure evidence-based assessment of asylum and international protection claims.
⇒In Brazil, MIEUX+ assisted the Federal Public Defender's office with improving its knowledge on interviewing techniques for migrant children unaccompanied.
⇒In Mexico, several projects have focused on providing a rights-based response to vulnerable migrant populations in the context of massive and mixed flows.
⇒In Costa Rica, the Government has developed two National Integration Plans with assistance from MIEUX+.
CURRENT PROJECTS
Current projects focus on assistance to migrants in Mexico and Costa Rica, improvement of protection and legal support to migrants and asylum seekers in Brazil and strenghtening asylum systems in the MIRPS Countries (Belize, Costa Rica, Guatemala, Honduras, Mexico and Panama).

New projects are in the pipeline.
---
> See our interactive map for projects in Latin America and the Caribbean

---