2017: A record number of activities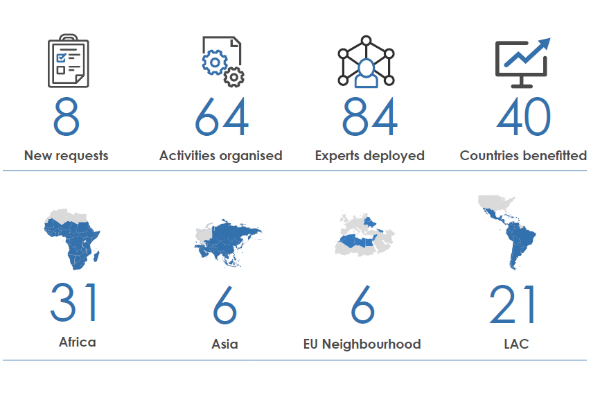 The 2017 Annual report gives an overview of last year's activities, analysing MIEUX's role in the development of a number of migration policies and providing audiences with an in-depth analysis of the trends in the regions where it is active.
 "The steady increase in the number of requests and follow-up interventions shows that MIEUX's flexible nature has been instrumental in enhancing the capacities of partner countries in all areas of migration", stated Ralph Genetzke, Head of ICMPD Brussels Mission and MIEUX Programme Director.
2017 has been dubbed by the MIEUX team as the "Year of Implementation" due to the record number of activities organised across all regions: 64 to be exact. Africa is once again the region of the world with the most MIEUX activities, with 31 overall, closely followed by Latin America and the Caribbean, where 21 activities have taken place, a 280% increase over 2016.
In terms of themes, migration policy development was the highlight of MIEUX Actions last year with the finalisation of Costa Rica's National Integration Programme 2018 – 2022; Côte d'Ivoire's National Migration and Development Strategy; Mauritius' Migration and Development Policy and Action Plan; and Sierra Leone's National Migration Policy.
Download the 2017 MIEUX Annual Report 
How MIEUX responds to shifting migration needs
The Annual report goes beyond numbers: it illustrates how capacity building can contribute to an overall improvement in migration management by analysing MIEUX's three pillars, respectively, migration, EU and expertise. Three of the key players from last year's activities analyse how MIEUX works in practice.
| | |
| --- | --- |
| | Ms. Lanto Rahajarizafy, Director in charge of the Diaspora for the Ministry of Foreign Affairs, explains how MIEUX supports national development plans through diaspora engagement in Madagascar on page 18. |
| | Ambassador Pelayo Castro Zuzuarregui and Head of EU Delegation to Costa Rica explains how MIEUX supports EU cooperation with Costa Rica in the social integration of migrants on page 24. |
| | Dr. Tanja van Veldhuizen, Montaigne Centre for Judicial Administration and Conflict Resolution, Utrecht University, explains how MIEUX helps to build bridges between migration academics and practitioners on page 28. |
Download the 2017 Annual report
2017: Region by Region
MIEUX's team of Regional Coordinators review the activities of 2017 and in turn, analyse the migration trends, needs, and priorities for partner countries in Africa, Asia, the European Neighbourhood and Latin America and the Caribbean on pages 31-44. 
Download the 2017 MIEUX Annual Report
2018: take stock to pave the way ahead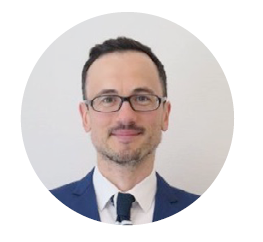 As MIEUX celebrates 10 years since it was created, ICMPD will be reflecting on its own 25 years of existence in relation to the changes in migration discourse, governance and management. In parallel, the adoption of the Global Compact on Migration will herald a new framework for international cooperation on all matters related to migration. Throughout 2018, MIEUX is organising a series of Regional Round-tables to extract good practices and noteworthy examples of cooperation on migration management from MIEUX's ten years of existence.
As Oleg Chirita, ICMPD Programme Coordinator of Global Initiatives reflected,
"Ten years of implementation is undeniably a formidable opportunity to reflect upon MIEUX's progress in order to celebrate its achievements and to further consolidate, in a consistent and continuous fashion, a wide range of the good practices established".
With this exercise, MIEUX wants to illustrate the validity of capacity building as an efficient method for the EU and partner countries to progress towards new bilateral, regional, and international agreements on migration and on sustainable development.
Download the 2017 MIEUX Annual Report
---
Related links