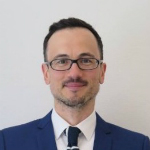 MIEUX Reflections is an ongoing series that provides a space where our Project Staff can share their insights on their recent missions.
On any given week, a member of the MIEUX team, together with a group of experts, can be deployed around the world to support EU partner countries in reviewing, transforming and improving their migration policies.
These missions provide opportunities to interact with the full range of local, regional and/or national actors that are involved in  MIEUX's activities.
Once on the ground, the many months of preparation come alive, inspiring the Project Staff to go forward and apply Lessons Learnt into new activities.