The 2018 Annual Report gives an overview of the main achievements during the past year when MIEUX celebrated its 10th-year anniversary. You can find out more about each of the main sections below or download the full report in English or French.
2018: Celebrating a decade of capacity building

MIEUX's 10th anniversary (2008-2018) was a worthwhile occasion to reflect on the achievements of the programme through four Regional Knowledge Sharing Round-tables in Bangkok, Mexico City, Nairobi and Cotonou, as well as to promote the peer-to-peer capacity building model at the European Development Days (EDDs) and the 11th Global Forum on Migration and Development (GFMD) Summit. Praised by partners as "flexible, collaborative, supportive, and targeted", MIEUX's model can inspire future mechanisms for international cooperation on migration. Find the conclusions from the Regional Round-tables and the summaries of our events at the EDDs and the GFMD in the section "Highlights of 2018" on pages 13 to 18.
Supporting 26 countries in 2018
Aside from the celebrations, MIEUX's regular activities continued during 2018, working across 26 countries and concluding a number of projects in Belarus, Benin, Costa Rica, Malawi, Dominican Republic, Togo, or Timor-Leste, to name a few. In total, MIEUX implemented 61 activities during 2018, the largest percentage being in Africa, followed by Latin America and the Caribbean (LAC).

As MIEUX partners in LAC face the increased flows of migrants and asylum seekers, Asian partners continue to focus on labour migration and fighting Trafficking in Human Beings (THB), while in the EU Neighbourhood, several institutions are focusing on policy development and communication. Meanwhile across Africa, MIEUX partners are concentrating their efforts on creating policies, plans and procedures that involve a wide range of actors to embed the transversal nature of migration into their daily work. You may review last year's highlights through MIEUX's Regional Coordinators in the section "Region by Region" on pages 20 to 34.
12 months of reflection and learning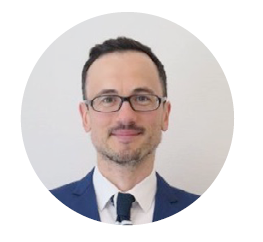 With the Regional Knowledge Sharing Round-tables and the events at the EDDs and GFMD, during 2018 MIEUX strived to create spaces for exchanges, learning and reflection with its partners and the larger community of migration practitioners at international level. These efforts will guide MIEUX throughout 2019 in a "3Cs-principle" approach: consolidating the way the team works, based on the recommendations of its partners; continuing to reinforce migration governance at global, regional, national and local levels through capacity building actions; and capitalising on the rich body of knowledge and practices that MIEUX has acquired and developed since its creation. Read more about MIEUX's ambitions for the year 2019 in the section "Looking Forward to 2019" by Oleg Chirita.
Download the 2018 Annual report
Related Articles